Vera Pospisilova-Valente
A brave, hard-working man whose dreams and desires were taken away by fate. He was my lonely, great hero, who is still present in our family and among friends, even so many years after his death. I am talking about my father Jindřich Pospíšil (1909 – 1979), born in Skřečoň, today part of the city of Bohumín. At the age of fifteen he went to Zlín, where he studied at the training school of the Baťa shoe company. He was skilled, he worked well in Baťa's factories in Zlín and after the war he was offered a job in the company's Brazilian branch in São Paulo, for three years as a tanner.
My parents lost everything they left in their beloved homeland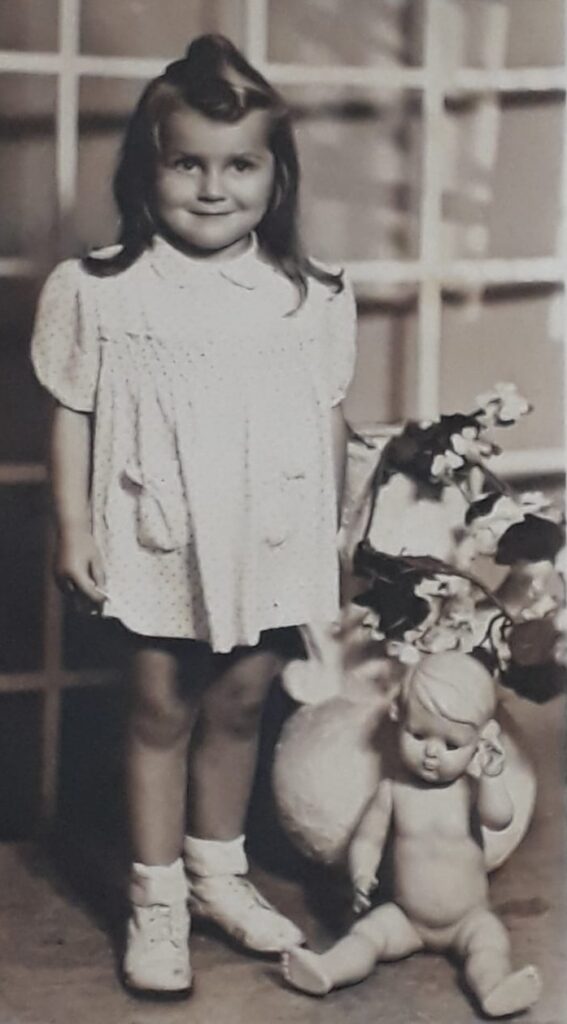 He insisted that the whole family could join him. We left the republic, still trying to recover from the war and struggling with severe political changes on November 4, 1947. My father, then 38 years old, my mother (33), my older brother (14) and me, only 6 years old, we boarded the plane. In 1949, my second brother was born in Brazil. Father's original intention was to return to Czechoslovakia after the end of his three-year employment contract, but the rumors about the repressions of the Communist regime convinced him to stay in exile. My parents lost everything they left in their beloved homeland.
With some luck and using his skills and previous experience, father got a job at the Atlantica tannery, which provided us with housing. As an employee of this company, father returned to his original profession, often traveled around Brazil for work and also improved his Portuguese language skills. As for my mother, she was able to speak three languages: German, Czech and Portuguese. She spoke German very well and this turned out to be a great advantage. We lived close to the Mercado municipal market, where at that time the stalls with sausages and ham were mostly owned by Germans.
My older brother Jindřich Antonín Pospíšil, who died at the age of 85, did not have the opportunity to study, but as a reward he always worked as a profitable sales representative for leather products of the company where my father had worked, especially shoes, bags and handbags.
All the difficult life situations we faced were real lessons for us to act as dignified and honest people, a concept generally attributed to foreigners who contributed to the growth of a society in a new country in which they are gradually integrated and respected it. Life in another culture, traditions and language forced us to make even greater efforts. Looking back, I realize it was all very challenging, but it would have been much worse not to have  a family or friend close by.
I didn't study at the university, but I took several training courses that allowed me to become a secretary in a large company selling household appliances.  I met my husband there, more than sixty years ago. We have two daughters and wonderful grandchildren. Even though I have lived in another country for so long and we are so far from our homeland, we have not forgotten our beautiful traditions and customs, especially our Czech cuisine. Every year, for example, I cook Easter lamb cake and vánočka cake for Christmas.
We were happy together and had a great time.
After 67 long years, my dream came true and I visited the Czech Republic for the first time. It was my great wish for several decades and it finally came true. I still don't believe I was so brave because I have been afraid to fly in a plane my whole life. My family was very surprised. But I wanted to meet relatives and also look at my birthplace and everything I remember from my early age. Our roots are that strong after all! It was so beautiful and I have memories of that trip I will never forget. We were happy together and had a great time. We sang Czech folk songs and drank a good Moravian wine. My daughters took part in a summer Czech language course in Dobruška a few years later, and I still hope to see the Czech Republic again.
I owe everything I have achieved in the course of my life to my father, his advice and recommendations, which I miss so much. He died suddenly in São Paulo, coincidentally on October 28, 1979,  Czech national holiday.