Růžena Bunžová
I was born on July 23, 1916, in Rousínov, as the last of four children of Alois and Ludmila Kadlčík. My father came from the small village of Kvasice near Kroměříž, where his parents had a farm. He was employed by the post office in Vienna and later in Brno, where he met my mother, the daughter of the famous restaurateur Vincenc Plch. After primary school, I graduated from the Public Business School in Vyškov in 1933, then I joined my older sister in Uherské Hradiště and started working in a law firm. There, I met my future husband Dr. Bohumír Bunža. We got married on January 29, 1940, and moved to Bojkovice, where we bought part of the grounds from the owner of the local chateau and built a house on the plot. My husband was appointed head of the local court.
World War Two and bad times came. There were many people arrested and in prison for contact with guerrillas and paratroopers who lived in the surrounding forests. My husband, a judge, secretly tried to help them and prepare them for Gestapo interrogations. Towards the end of the war, during the air raids, I had to live with two small children in the damp cellar of the castle.
some gentlemen from the Ministry of the Interior suggested that I meet my husband in Vienna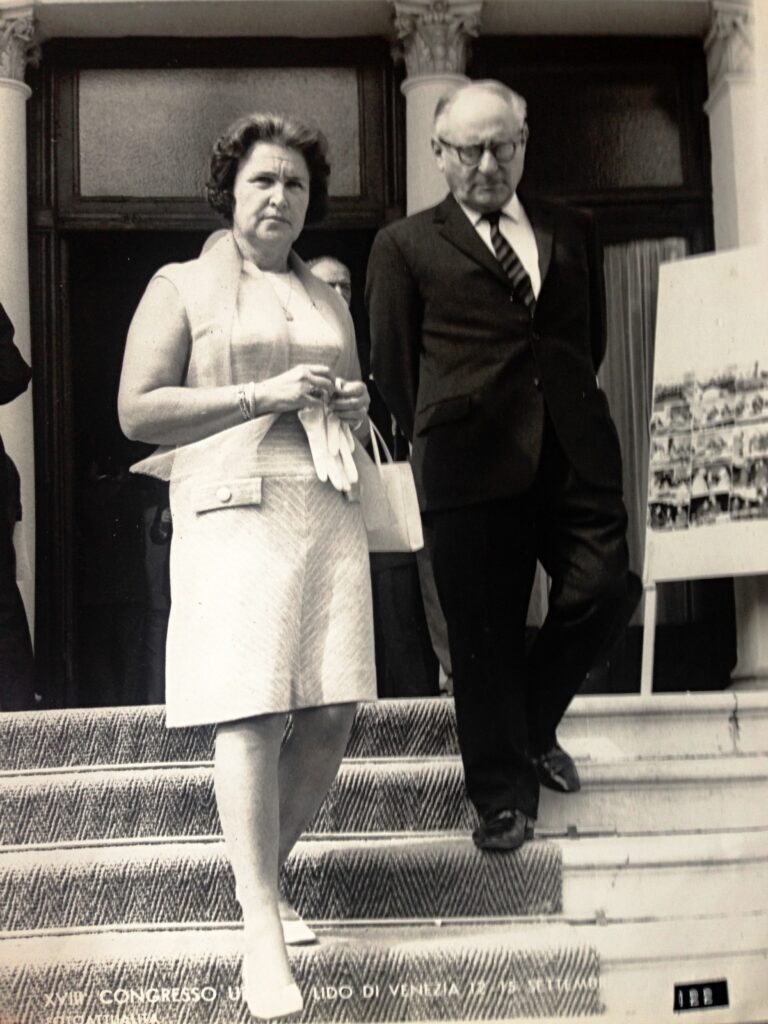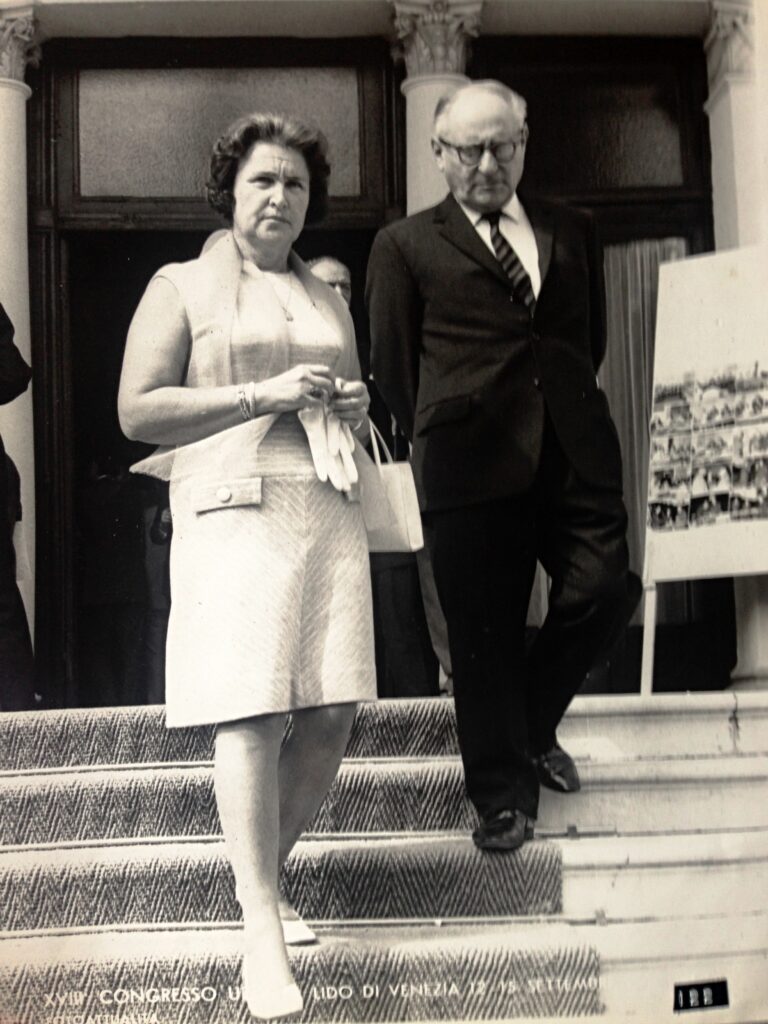 In 1946, my husband was elected a member of the parliament as a member of the Czechoslovak People's Party. He warned of communist crimes, so shortly after the February coup he had to flee abroad hastily. He traveled via Germany to London, where he learned on the radio that he had been sentenced to death in absentia. I stayed in Bojkovice alone with my daughter Helenka and son Petr and a cruel, nineteen year-long period began. They took our house, I could only work as a forest worker, my son was not accepted to high school for political reasons. In 1956, some gentlemen from the Ministry of the Interior suggested that I meet my husband in Vienna and persuade him to return to the republic. They offered to abolish the death penalty. So I went to see my husband after a long separation. Of course, both children had to stay at home. As joyful as the meeting and our ten days together, equally painful was the farewell and my return. It was clear to both of us that my husband would not accept being blackmailed by the Communists. I lost my job, the children had more troubles at school. My husband kept asking the authorities to let us go to the West, without any success. In September 1967, we decided to leave illegally for Italy, where my husband had moved from the United States at the time. It took almost two weeks for me, my daughter and her boyfriend to travel through Hungary, Romania, Bulgaria, and Yugoslavia. Unfortunately, my son was detained on the run and spent several months in custody. It was only during Prague Spring that he was released, married and successfully left for the West a bit later.
The family was finally together again after nineteen years. We lived in Rome, my husband worked at the International Christian Democratic Institute of Studies and Documentation and served also as the editor-in-chief of the Christian Democratic Review. He retired in 1977 and we moved to New York, where he was active in various exile organizations and in the Czech parish village of Our Lady of Mount Carmel in Astoria. I helped to organize cultural events and lectures by the Czechoslovak Society of Arts and Sciences. I spoke Italian pretty well, but I had a lot of trouble with English. Although I was also attending an evening school, I never learned the language properly.
he was very lucky and he wanted to see so many places and meet so many old friends
In April 1990, my husband was invited to the first democratic congress of the Czechoslovak People's Party in Prague. When we arrived in Czechoslovakia, he was very lucky. He wanted to see so many places and meet so many old friends. While traveling in Moravia, we also stopped in Rousínov, where I was born and spent my childhood. The old post office on the square where we used to live was still in its original condition. It was a very emotional moment for me after those long years. Perhaps the strain and awareness of fulfilled desires and dreams had a detrimental effect on my husband's health. He died on November 27, 1990, at the age of 82. Unfortunately, he didn´t live long enough to see the decision of the Municipal Court in Prague from 3 February 1992, which annulled the former death sentence and by which he was fully rehabilitated.
Růžena Bunžová survived her husband by almost thirty years. Always in a good mood and remarkably vital in old age, she was a true guardian spirit of the Czech community in New York City. She enjoyed cooking, traveling and gardening. She passed away on June 23, 2020, exactly one month before her 104th birthday.