Patricia Militzer
I was born on  June 1, 1950 in Naples, Italy. It was in Naples in a private Clinic in Vomero overlooking the Bay of Naples, My parents: Miroslav Jirousek and Drahomira Bohac-Jirousek were in Italy in the Bagnoli Refugee Camp when I was conceived. They left Czechoslovakia after the Communist coup in 1948.
My grandfather Arnost Jirousek was the owner of the Jiro shoe factory in Zlin. His second son, my father, studied economics, worked administering the business and prepared himself to lead the company. However, Jiro was nationalized and all family properties were stolen by the new government. My grandparents were ordered to move to Velke Kunetice near Polish border, to an old abandoned house that had only one room. That was the turning point for my father to leave the country.
heavy emotions were going around in the camp, full of this mixture of people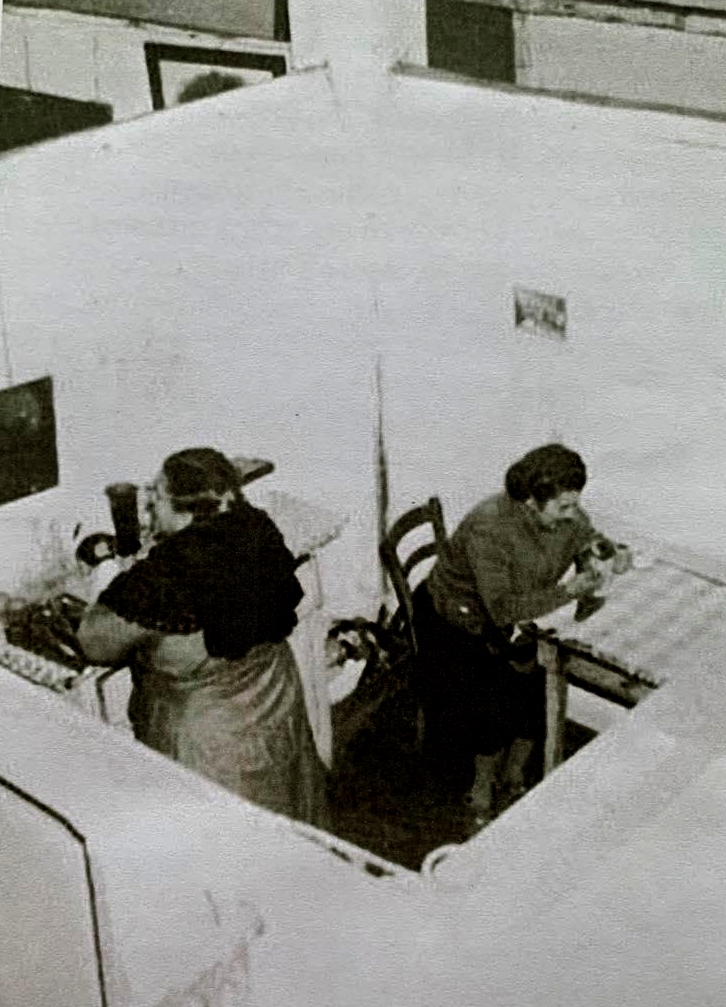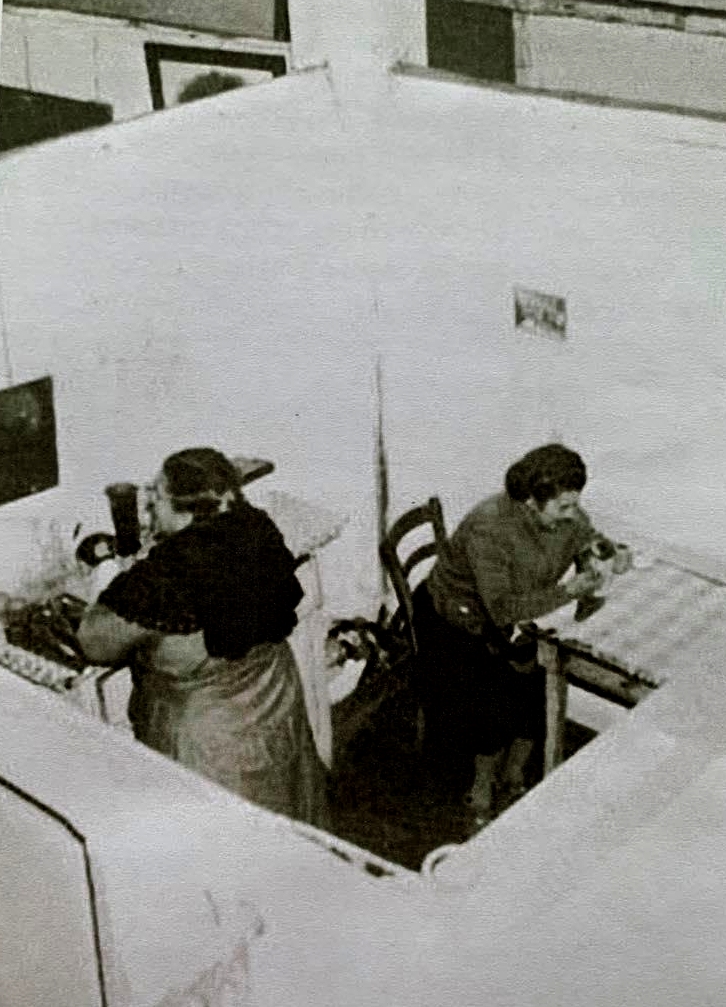 Father paid the smugglers lots of money to take him and my mother, together with twelve suitcases, most of them filled with trousseau embroidered in mother's parents' atelier in Zlin for haberdashery, to the other side. At first, they had to spend a short time in the refugee camp in Regensburg. Hunger was present, sicknesses too, heavy emotions were going around in the camp, full of this mixture of people (Poles, Slovenians, Czechs, Ukrainians etc.) who fled home, living in this uncertain time, not knowing what would be tomorrow!
From there they moved to Bagnoli camp (former naval school) out of Naples city in Italy, after a train trip. They were resettled in the first block for Czechs and Slovaks were installed there. Singles and married couples were separated. Each person had a cubicle, a small space, a square with paper "paravan" walls around. No real privacy! Each refugee had a specific responsibility while in the camp waiting to go to a new country. My mother did secretarial work with a lady Patricia of Irish nationality. Her name was the inspiration for my naming. When I was born, I was going to be baptized Eva, Italians said that was a sinners' name so because of her, I got the name Patricia.
After some time in the camp, it became clear my parents had two real alternatives: to contact my mother´s uncle living in New York or South African ladies, my mother met in Sweden, who found a Czech, who had a brickfield in Koelenhof near Cape Town. This gentleman, Mr. Vojta, arranged a work permit in the Tamboerskloof Brickfield Company he owned. Back in Zlin, my father was member of Rotary club. The owner of the clinic in Naples where I was born, a Swiss Jewish gentleman, was a Rotarian too.  He was able to provide the necessary amount for our tickets. On January 25, 1951 we were sitting in the plane, flying from Rome to Cape Town. South Africa became our new home. Marcela Anna Margit, my sister, was born in 1953. We settled in Upington on the Orange river, in the Kalahari Desert. Father made his brickfield on the riverside. Our Jirousek family adapted easily to the new living conditions. We were surrounded by sheep farms (today also with vineyards), heat over 45°C in the summer, Afrikaans language, food based on curry and mutton, sweet oranges and dry fruits, melon jam, various adventures in the wild nature.
... full of energy for a fresh start in Brazil ...
We lived there till 1961. Mr. Vanecek, my father's friend, from university in Zlin, lived in Brazil and invited him to São Paulo to start a shoe factory together since they had this expertise from home. Father was just 40 years old, full of energy for a fresh start in Brazil. We sold our house to couple of musicians, our living room was big enough for their grand piano. We travelled around the country visiting national parks and cities and finally arrived to Cape Town. We boarded the ship, I was nearly 11, my sister 8, we looked out at Table Mountain, each time becoming smaller and smaller in the distance.
We arrived in the Brazilian port of Santos in October 1961 and a new fascinating chapter of our lives began…