Jerry Krejzar
I was born in 1944 in Bubenec, Prague to Josef (Pepik) Krejzar and Zdenka Prochazkova – a chance encounter – soon after the war was to complicate and change the course of our family's life and mine forever.
Renee Maisl a cantor's daughter of the eminent Maisl synagogue dynasty, the only holocaust survivor of her immediate family, befriended a small blond child on the lake-shore at Stare Splavy – which eventuated in Zdenka's divorce from Pepik in Prague in 1947.
In 1948 Renee migrated to Australia to join Elsie and Frederick Epstein, her Jewish relatives who had escaped Vienna from the clutches of the Nazi's in 1938. Once the communists expropriated his dental practice in Vinohrady, Pepik that same year followed Renee to Sydney to wed.
In 1950 my courageous mother Zdenka Prochazkova with a six-year-old boy in tow fled – the almost impenetrable iron curtain – escaping across the Czech German border to freedom. Once in the west my six year old self spied a piece of exotic fruit, a banana that I had to have, and my poor mother had to barter her last piece of jewelry to keep me quiet. We spent a year in a German refugee displacement camp before boarding the Skaubryn in Genoa, (which later sank in the Indian Ocean in April 1958), to end up in Bonegilla, a resettlement camp in Australia in December 1951.
In 1952 we two refugees settled in Kings Cross in Sydney. My pre-teens were spent in conflict; being tossed from one culture to another, you needed to adapt and gain a sense of enterprise overnight in Kings Cross. Zdenka remarried a fellow Czech, Milos Rosenbaum.
In 1952 we two refugees settled in Kings Cross in Sydney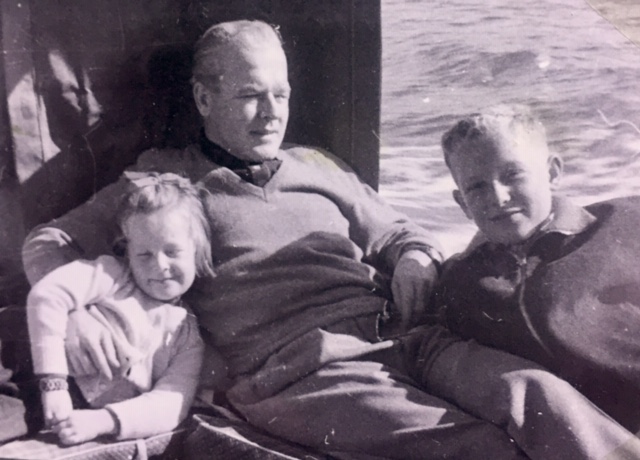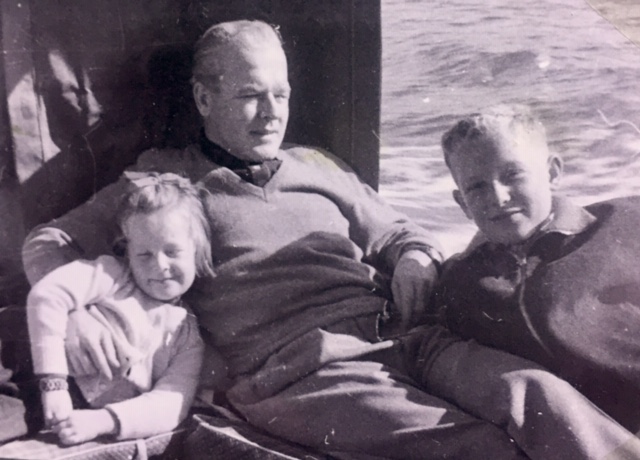 The two families soon reunited and in 1953 my half-sister Susan was born. Frederick Epstein was the well-established Australian CEO for Honeywell Inc. by the time Renee arrived. One year when Frederick's nephew Freddie Neumann, a New York fashion-photographer turned up and won Renee's heart, she then abducted my father's 12 year old daughter Susan – and in 1965 fled to the USA to marry him.
Pepik's dental practice catered predominately to the Czech émigré community. With rudimentary English language skills without formal registration he created superlative porcelain and gold crown work rarely seen in Australia in those days. I still have one of his gold inlays in a back molar. Pepik remarried for the fourth time and died in 1971 aged 58; sadly he never saw his daughter again.
Susan Filingeri nee Krejzar is a retired French teacher living in Florida and her daughter Nicole is Head of Distribution Client Services at INVESCO US.
You would have seen a precocious and sullen twelve-year-old once I was sent to boarding school as Milan. We were wogs so to avoid this perception of stigma I changed my name to Jerry. In 1961 Zdenka and Milos opened one of the first coffee shops in the city centre – The Elysee – and later in 1972 Milos secured a Penfold's wine-license and opened one of Sydney's first Wine Bar's  – Milos's Winehouse – in Cremorne.
1969 was a watershed year. I married a lovely Australian girl, Penny, my partner to this day; and commenced a career in the pharmaceutical industry. Once I resigned – after 35 years in the industry – I decided to live in Prague for a spell.
The reason to return had little to do with the new political reality, but was two-fold and somewhat enigmatic; a personal desire to experience the lifestyle that – I might have lived – and a desire to track down long lost relatives. A birth-certificate recorded under the Nazi protectorate proved invaluable in expediting the bumbling bureaucratic process of restoring my citizenship.
I have led a privileged life as an Australian and fortunate to be able to once again live in a free and democratic Czechia.
The arduous task of tracing my relatives took time. There were two cousins Jirina and Helena who used to play with me outside my father's dental surgery in Vinohrady. The girls were just a hazy distant memory but in 2005 I finally found them. The younger cousin Helena was looking after my aunt Beloslava in Semily. Bizarrely Beloslava was blithely unaware that Pepik, on his fourth wife, had died in Sydney in 1971 at 58. My 92 year-old newfound aunt – Pepik's sister – had harboured a life-long and deep-seated grudge. Pepik had left his first wife Anna behind in Brandys nad Labem in 1944, so on our first meeting she roundly commenced to curse and admonish him for doing so!
My aunt Beloslava died peacefully in 2012 in her hundredth year. Over the years we have befriended the offspring of both families; children and grandchildren too many in all to mention, and the journey to self-identity has now come full circle. I have led a privileged life as an Australian and fortunate to be able to once again live in a free and democratic Czechia.
Skiing and voluntary work – not just a pastime but a way of life – Jerry Krejzar is an alumnus of the Thredbo Ski-Patrol with two decades of voluntary ski-patrolling experience behind him – and a voluntary Alpine Historian for the Thredbo Alpine Museum – he has spent forty winters and some skiing in St Anton am Arlberg. A former pharmaceutical executive with an extensive background in both branded and generic pharmaceuticals: currently a Commercial Property owner and investor and the Company Director of Tatra Holdings Pty Ltd.