Jaroslav Dresler
I was born in Brno on February 16, 1925. During my studies of philosophy at Masaryk University, I enjoyed publishing theater and literary reviews in the Lidové Noviny newspaper. When the Communists took power, I didn´t hesitate for too long. I disappeared to Germany and then to Paris.
When Radio Free Europe began to broadcast its all-day Czechoslovak program from Holzkirchen near Munich on May 1, 1951, the Communist jammers also responded in  full strength. No one had counted on their intensity. This "surprise" largely disrupted the whole concept of the radio and the many months of preparation. Mostly cultural broadcasting was affected, less the political broadcasting.
First of all, it was generally assumed that the communist regime would remain in Czechoslovakia for only a few years.
The Radio Free Europe project was based on two misconceptions. First of all, it was generally assumed that the communist regime would remain in Czechoslovakia for only a few years. Radio Free Europe broadcast the theme song called When We Come Back, which expressed the general mood of the hundred and eighty employees of the Czechoslovak department at that time. The second misconception was that Radio Free Europe should somehow substitute, or at least partially replace, the suppressed culture at home. It was pure utopia, but it became also a stimulus that gave wings to the whole project. Never again would there be so much enthusiasm and idealism among employees as in the early 1950s.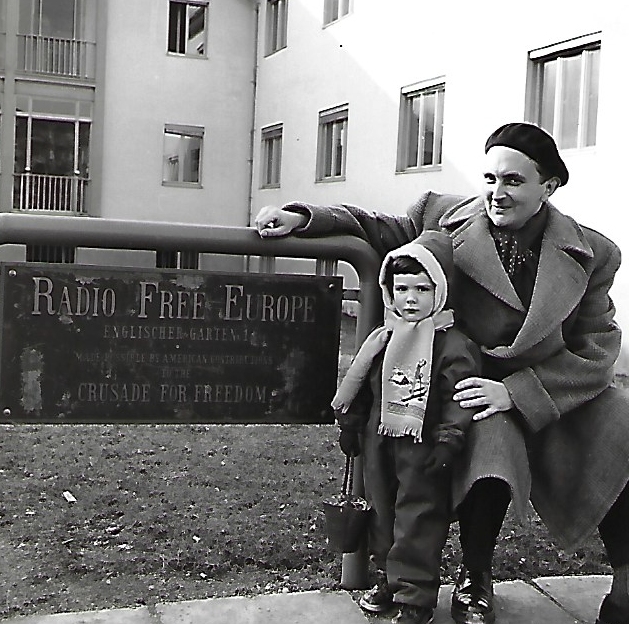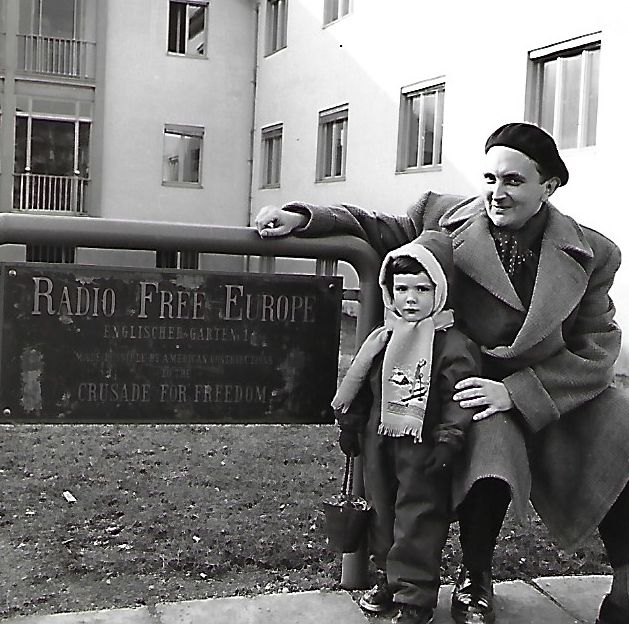 At that time I had other tasks. Believe it or not, I served in the U.S. Army, in a special Information Control Unit between 1951-53. The Soviet invasion of Western Europe was envisaged as one of the probable scenarios in the near future. The U.S. Army wanted to face this menace not only with tanks and aircraft, but also by psychological defense and propaganda. Our small unit created and printed various leaflets and magazines, tested short-wave broadcasts, and long before the Radio Free Europe balloon campaign sent our printed material in air balloons, along with regular mail, to Czechoslovakia. We delivered it to hundreds and thousands of addresses of national committees, institutions, schools, ministries, and even to individuals according to telephone directories, sealed the envelopes and put the Czechoslovak post stamps on them. Our greatest success was the fake edition of the popular humorous Dikobraz (Porcupine) magazine. We wrote lyrics, short stories, jokes and drew cartoons. One of the best cartoons, actually a comic strip, came from our reflections on what would happen when Stalin died. The illustrator drew, among other things, Stalin's funeral. Beria, Khrushchev, Malenkov and the others carried him in an open coffin and murdered each other in the meantime. As it turned out, we were not far from the truth. We had no idea that our propaganda project wouldn´t last. When Stalin actually died, the invasion of Western Europe was seen as unlikely and the pragmatic Americans disbanded our unit within six months.
I joined Radio Free Europe in November 1953 and worked as a cultural editor (I had my own "Word and Worlds" show and participated in a number of other programs) until retirement, a few months after the fall of the Iron Curtain. The task of Radio Free Europe and the democratic exile was not to mentor and encourage society at home. Our main task was simply freedom of speech. In the latter half of the 1960s, I wrote a short reflection about it. I suggested that we stop broadcasting when full freedom of speech would be restored in Czechoslovakia. I believe that was a realistic program, but the exile didn´t accept it.
The revolution in 1989 was imperfect and unfinished, the old decay and dilapidation only got a new facade.
At last, the revolution has come, and in my opinion too "velvet". The slogans about forgiveness and a general pardon for the Communists made me look back on what others had done in similar situations. There is lot of relevant literature available from postwar France, which had to deal with the difficult problem of collaboration with the Nazis. It's not comparable. After five years of occupation, France still had an intact democratic justice system. After forty years of Communism, Czechoslovakia simply didn´t have this anymore. The revolution in 1989 was imperfect and unfinished, the old decay  and dilapidation only got a new facade.
Culture was my lifelong passion. I often attended exhibitions, film festivals and book fairs, wrote hundreds of articles and prepared dozens of books for publication as editor. I have worked for the international PEN club and other organizations. I don´t like to talk too much about myself. But I'm happy to rest and think about Goethe's words that life is the meaning of life.
Jaroslav Dresler received a doctorate in philosophy at Masaryk University in autumn 1990, after more than a forty year-long study break. Dresler was straightforward, uncompromising, had a long memory, and many people who had a bad conscience from the past avoided him. He died in Munich on January 23, 1999.