Jana Cardoso
My mother Bozena was born on her parents' farm in a small village, Necin, in the area of Pribram.  There were ten children, and they all had to work hard, devoting themselves to the farm.  My mother was the exception as she didn't like anything about the farm.  She was afraid of horses, wouldn't get close to the cow, and the kitchen did not interest her in the least.  She didn't bake bread, cooked practically nothing, and always sat in a corner reading books.  So she received a totally different task:  tending geese.  She went out regularly every morning with the geese and books.  Occasionally she forgot about the world and the time.  While reading, she felt to be in paradise.  Some geese got lost, but then they found the way home.  One day she packed a small suitcase, got on a train, and went to study in Prague.  She had little savings, but knew how to economize well, and right away she signed up for a secretarial course.  After graduating from high school, she got a good job as the chief secretary in the telephone company of the city of Prague.  She was generally happy, going to the theater and the opera where she stood in order to save money.
Although I was born in Prague, I don't really remember it very much.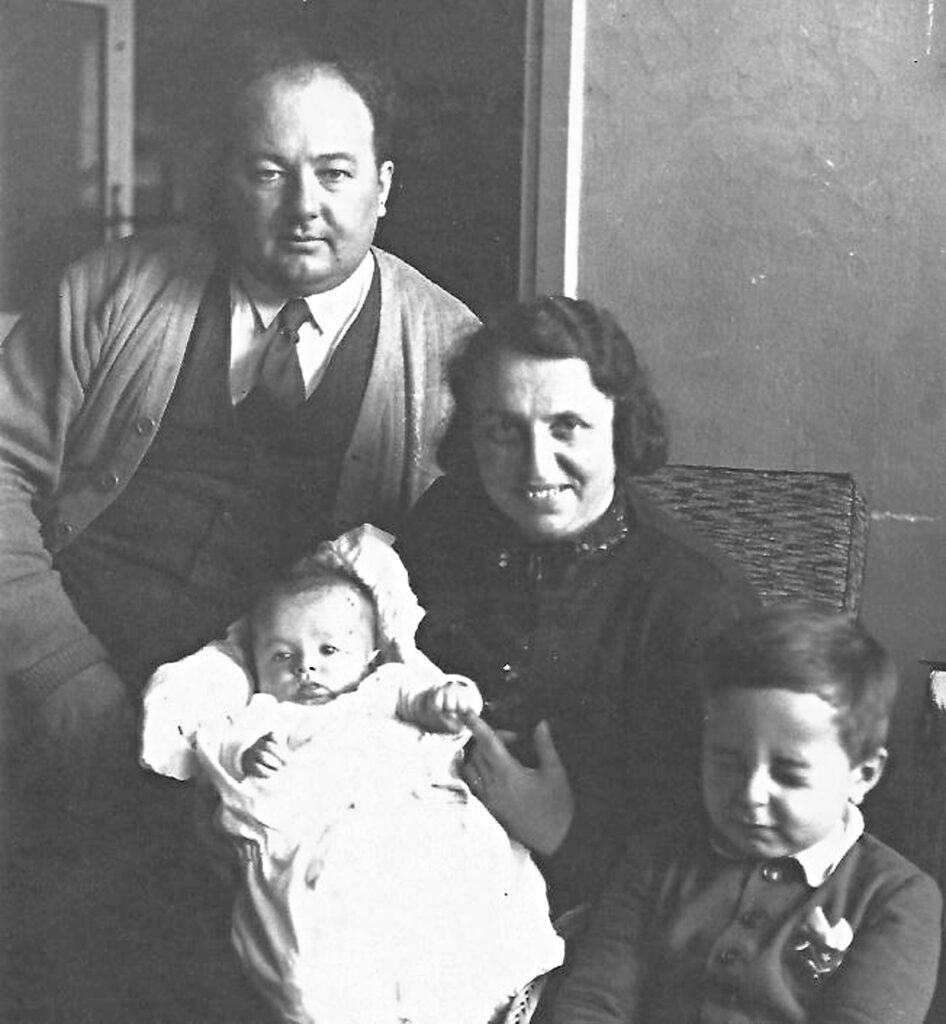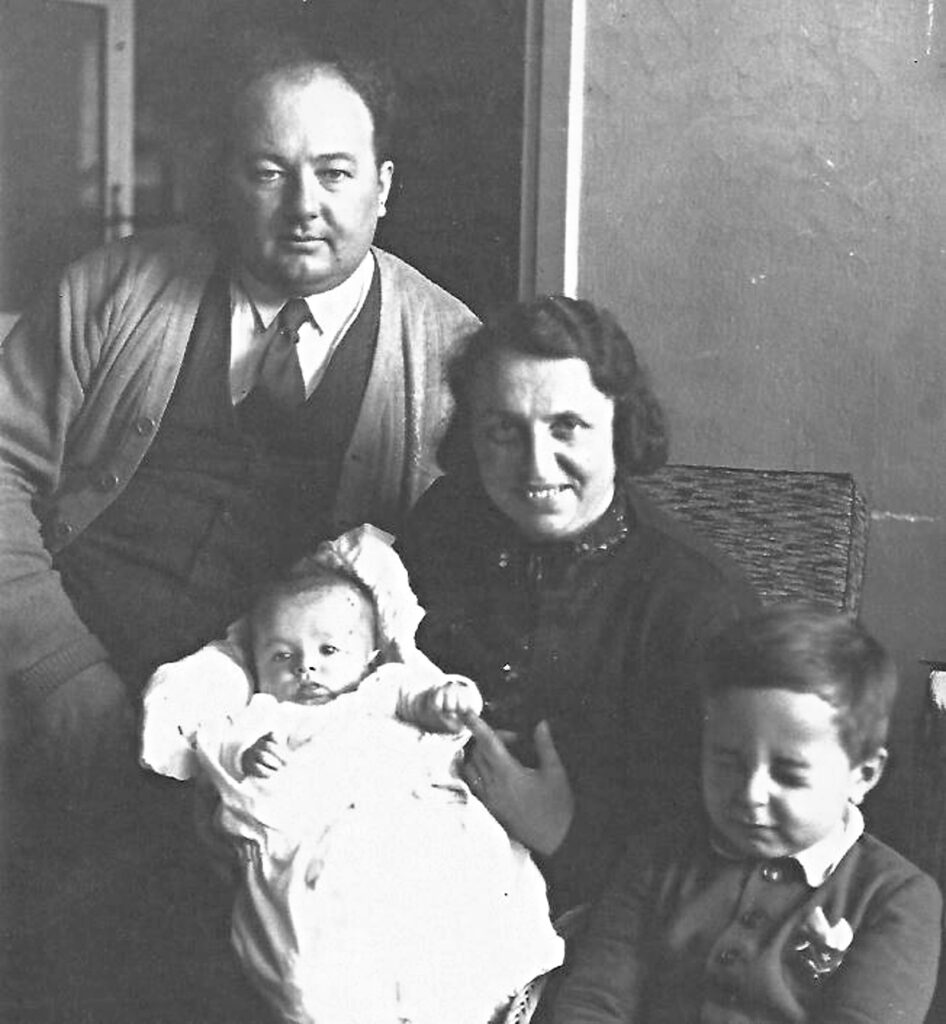 My father Jan did not have it easy as well.  He was born in Mikulov in southern Moravia, and his father died early on.  He had an older brother with whom he was close his entire life.  When father grew up he wanted to work with machines, technical matters attracted him, and when he found something broken he right away fixed it.  It was some sort of an instinct.  He worked in Brno and then in Prague in a textile factory.  He met mother in Prague.  After some time they decided to get married, and built their own little factory.  Mother had enough saved money so that they could buy the first machine, and father had the necessary technical skills.  They started in Smichov, and the hosiery mill prospered rather well.  My parents were not afraid of work, were honest, and deliveries were sent accurately.  Mother designed even new models and children's goods.
My brother was born in 1940, and I three years later.  For us children the stay in the Czech lands was not very long.  Although I was born in Prague, I don't really remember it very much.
Once after supper, father was pacing back and forth with an anxious expression on his face and a burning cigarette between his yellow fingers.  Nobody could disturb him.  He had worries.  I was looking and thought:  something is not in order here.  It was the year 1949.  Shortly afterwards we were told that we are going on vacation to grandmother in Vienna.  I didn't like that at all.  Suddenly I was overcome by fear, and I knew that I would never again see our apartment.  I took a screwdriver and detached a small lock from a cabinet that held porcelain.  That little lock I have to this day.
A week later in the evening we were sitting in a train heading to Vienna. Right before the Austrian border we got off and went further on foot in the bitter cold.  Our parents warned us not to make any noise because we were crossing the border illegally and the guards must not see us.  Mother gave me bits of chocolate so that I would warm up a little.  Dogs were barking in the distance, and we saw haystacks which looked like ghosts.  We were afraid.  Fortunately, father knew the surrounding area well since he played there as a little boy.  In the distance we saw a small white little house, the Austrian customs office.  We slept there, and then went on to the relatives.
But in the end, everything worked out, and we found a happy home in faraway Brazil.
Our stay in Vienna was not pleasant.  We had to move away from one cousin because it was not allowed to speak Czech there. So we moved to an old lady who was mean to mother and to us.  Nevertheless we survived there from February 1949 to August 1950.  Then on to Zurich and after that we finally went overseas to Brazil's Sau Paulo.
From the beginning my parents worked very hard to build at least a part of what remained in Prague.  There was great demand for textile goods in Brazil.  The whole family was happy that we once again built a successful hosiery mill.  Twice we had to move into a bigger space in order to satisfy all our customers. We also employed many compatriots. After all, many Czech lived in the city. There was the Association of Free Czechs and Slovaks which collected money and built its own clubhouse.    The Czech dancing group Slavia taught school kids various folklore dances, and carefully prepared costumes for the 28th of October and other celebrations so that everyone would remember the magic of Czech culture.
I have great respect for my parents, Bozena and Jan Vojacek, because they had a hard life.  But in the end, everything worked out, and we found a happy home in faraway Brazil.